Listen

Live

Radio Nation broadcasts live on Tuesday night at 7:30 p.m. eastern
Now Playing:
Loading.....

Not Working? Click here On a mobile device or IE? You may need to click play.


Past Guests



Braden Murphy -

McFarlen Awards 2013

It's that time of the year again! Fan voting time. Formerly called the Radio Nation Music Awards we've renamed our year end voting contest to honour a former Radio Nation employee who passed away earlier this year.

Voting will begin on

October 25 2013

at

11:00 am Eastern Time

and end on

December 24 2013

at

11:00 pm Eastern Time

.

You will be able to vote once every 24 hours per IP Address.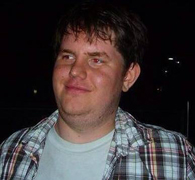 Braden Murphy - McFarlen