News


Payton Rae releases Gone Girl EP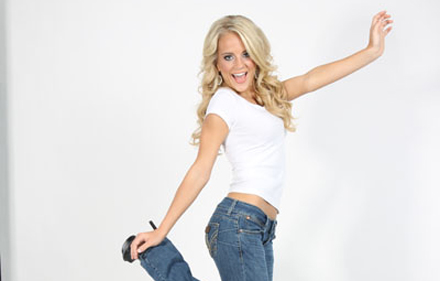 Tweet
Photos Supplied / Ron J. Photography
December 17th 2013
By Nicholas M. Pescod - Radio Nation
npescod@msn.com

On Dec. 17, the former Radio Nation guest released her 4-track EP titled Gone Girl.  

"It's very different from my first EP and I am excited for everyone to hear it," Rae says. "It's a lot of my song writing and a lot of my material."

Gone Girl is the follow up album to Rae's first EP, Dare to Live, which was released in 2011. The 18-year-old says that listeners will hear more mature content in her new record.

"I think I've really grown up," she says. "The lyrics are more mature and I think that my first EP was a little bit more of my age. I was 15 then and now I'm 18."

"I think I've really grown in my song writing," she adds.  

Rae likes to draw her lyrical content from her past experiences and relationships that she been involved in.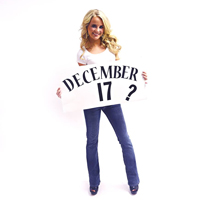 "Relationships are something that I get a lot of my writing material from," she says. "I think that because my fan base are young girls, I think that they're really able to relate to it. I find that a lot of girls do go through heartbreak and relationships and have to learn the good from the bad."

"That's what a lot of the songs are able. I think that tons of girls will be able to relate to that," she adds.

Although the Houston area songstress began singing at the age of 4, her career really began when she was in her early teens.

"I really got started into music because of YouTube," Rae says. "At 15, I discovered Justin Bieber and saw what he did. He posted tons of cover videos and got tons of views and I thought that was really cool so I started on YouTube."

Rae's single, Gone Girl, received over 25,000 views on YouTube within the first couple of days it was it was uploaded to the video sharing site.

"It is really cool just to know that there are people supporting me and that they tune in like that," Rae says about the staggering amount of views her work has received. "I remember when I put a video up and it got 5 views and I would be excited for that."

YouTube has also helped Rae land a sponsorship deal. Fashion company, Alyce Paris, discovered Rae online and has since made her an official spokesperson for the company.

"That's really cool for me because I've always been a huge lover of fashion," Rae says. "It's like one of the coolest sponsorships that I've ever gotten. They're like family to me and they support me in anything that I do."

The Texan will be heading on tour beginning in early January. She will make stops in Illinois, Ohio and Massachusetts.

"It's going to be a lot of meet and greets and meeting fans face to face," she says. "That's one of my favourite things; is to be able to meet them face to face and connect with them."

More information on Payton Rae can be found at www.paytonraemusic.com or by following @PaytonRaeMusic on Twitter.

© Radio Nation