Album Review


Alabama Capital's Acoustic EP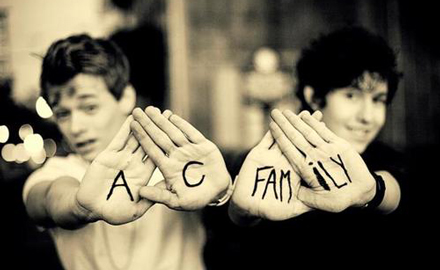 Tweet
Photos Supplied
October 20th 2012
By Jenna Cocozziello - Radio Nation
jcocozziello@radionation.ca

Pop duo Alabama Capital has definitely made their mark on music history with their EP recorded live from UG Studios. Twins Caleb and Nathan Montgomery are from Cincinnati, Ohio and have an ever-growing fan base known as Capitalizers. Their fan base continues to rise in popularity thanks to their frequent activity on YouTube. The duo also hold weekly meetings with their fans over webcam called "Family Meetings".

Their music has a strong sense of emotion and talent, while still being up-beat and full of soul. What I find truly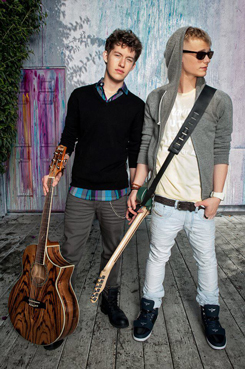 amazing is that both brothers are singer-songwriters and put their hearts into their music. Alabama Capital's music is harmonious, and seems to take a new approach on the modern boyband stereotype. The lyrics flow perfectly with the beautiful ballad style of the guitars, and it is obvious that the boys' musical upbringing is leading them to success.

The song "I Don't Know" struck me the most out of the four. I felt the guitar part on this piece was simple, yet elegant and unique. The composure and amount of love put into the song is astonishing and unparalleled to other bands of this era. The lyrics were creative and captivating, and joins together in melody with the instruments to create a powerful song.

Between this EP and songs on YouTube, Alabama Capital has surely left an impression on me. I would give their music a five out of five; each song was packed with emotion and made the listener feel what the boys were feeling when they wrote each song. The band has a significant amount of energy that radiates through the album, and has a touch to it that other bands fail to capture. I can't wait to hear more from the twins, and I know that more music will come soon. Just ask the Capitalizers, the Montgomery brothers truly know how to make sweet music.
© Radio Nation