Album Review


ViliFi's Common Eyes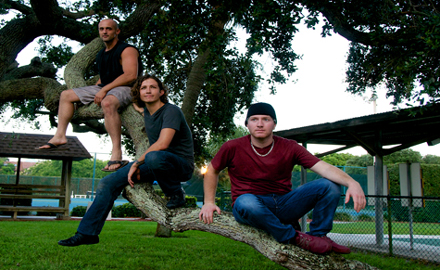 Tweet
Photos Supplied
August 27th 2012
By Jenna Cocozziello - Radio Nation
jcocozziello@radionation.ca

Discovering an album like this out of the blue is mind boggling. I always loved Alternative Rock, and this music fed my soul. ViliFi and their album "Common Eyes" is a dream for anyone that likes bands such as Chevelle, Rise Against, Black Sabbath, and even Led Zeppelin.
ViliFi is a trio from Merritt Island, Florida that plays the beach circuit frequently, but are branching out more with their music. The lyrics are meaningful and pleasantly different, and the music flows along like a news ticker scrolling across the cultural rock landscape. The songs easily speak to anyone who listens.
I really enjoyed how the band was able to change from full-blown rocking out to calming it down and bringing in the acoustics with 'Gone Away'. I'd have to say it's my favorite; it's beautifully written and played and is unique. I also really enjoyed 'Travail' and 'Commonize'. The last song on the album, 'Take Me Away', gives the feel of a finale, after the songs flowed together so well.
The music altogether is different than most anything I've heard before. It's chilling and melancholy, yet powerful and completely involves the heart and soul. Together, this album hands-down deserves a five out of five. Being on top of my recommendation list, my friends will be hearing this album very soon. ViliFi's music is catchy and addictive, and boils to a point of pure rock.

© Radio Nation