Album Review


Last Bullet's Love.Lust.Illusion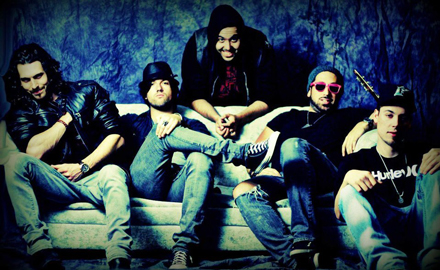 Tweet
Photos Supplied
Janaury 16th 2013
By Jenna Cocozziello - Radio Nation
jcocozziello@radionation.ca

Before even listening to Last Bullet's new album 'Love. Lust. Illusion.', I knew I'd be impressed. Having listened and loved their self-titled EP, I was eager to hear more from this powerful rock band. With a little more of a country twang and a lot more soul, Bryan Fontez, Brenden Armstrong, Michael Silva, Will Shannon, and Leo Defina never fail to steal the attention of any bystander who hears this album. Armstrong on lead guitar provides sick riffs that makes each song memorable and fun to listen to. As always, Fontez has a captivating voice that is full of rock and roll.

Each song was unique and pieced together well, but my favorite was "March of the Cowboy". The beginning gave it a war-like feel with the skillful drum playing, and the lyrics were meaningful and gave a certain comfort to the album.

After a public debut EP being almost strictly raw rock, Last Bullet has successfully tweaked their style to give it a new appreciation. Intricate additions of country gave the band an impressive new state which I liked, but they still had their original rock core that I fell in love with in the first place. The band knows how to keep their originality in check with the style most popular music in this day and age, which is important for success in the music industry. They speak through their music and their music speaks through them: it's a feat that some bands can only hope to achieve, but Last Bullet has it down to an art.

© Radio Nation