Album Review


Halfway To Hollywood's Party Like Its Prom Night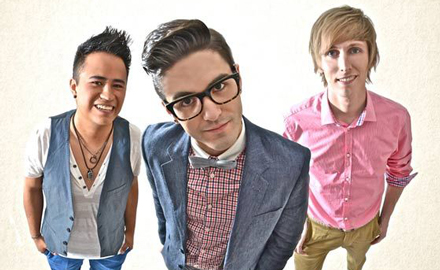 Tweet
Photos Supplied
October 25th 2014
By Charlotte Blackwell - Radio Nation
cblackwell@radionation.ca

Fans of Halfway To Hollywood have been waiting a long time for them to release more than just a single and the time has finally arrive. Party Like its Prom Night is their second EP and was officially released to the public in March of 2013.

I must begin by saying how impressed I am by this album. Halfway to Hollywood has created an album that speaks to listeners. The record contains five different tracks that are upbeat and fun. More often than not music can affect the listener's mood and in some cases even encourage certain behaviours.

Party Like its Prom Night has everything good to offer. What I am most happy about is the encouragement that can be found in lyrics such as 'Somebody To Someone' and Unbelievable.

When I heard Halfway To Hollywood's song 'Somebody To Someone' it brought tears to my eyes. The song is motivational and I couldn't think of a better song to help teens and adults alike get through the tough times. It reaches in to your very core and helps lift you up. This song reminds listeners that they are worth something.

The remaining tracks on the alum are just as amazing. "Party Like Its Prom Night", "Green Lights", and "To Yesterday" are great songs to dance, have fun to and just blast as loud as you can. I have focused on the lyrics on this album because they are eloquently written, but the music is just as amazing. There is a slight electronic feels to some of the songs but not enough to mask the talent of Grant, Brenden and Roman's musical skills.

There are great beats, amazing riffs and everything you would want on a pop album. Adding an acoustic version of "Unbelievable" was a great way to close off their fist EP.

© Radio Nation