Performance Review


Kieran Strange live at the New Black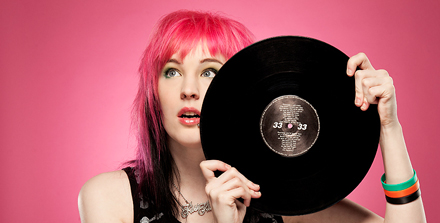 Tweet
Photos Supplied
May 31st 2013
By Charlotte Blackwell - Radio Nation
cblackwell@radionation.ca

Kieran Strange and her guitarist Adam play a near sold out show at the New Black Centre For Arts in Calgary, Alberta. The show was only a few weeks after their successful shows at Calgary's Octafest. It was a short set, but met with great crowd response. This was the first time I've seen Kieran play live and I was highly impressed. I'm a stickler for stage presence and performance and Kieran easily made my cut.

Even with a lower key acoustic show the singer entertained, interacted and had fun. Kieran sounded as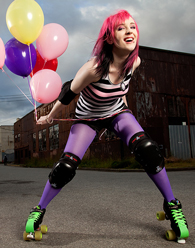 good live as she does on her polished EP and the acoustic show is just as entertaining as a full electric show would be. Kieran has a talent for involving the concert goers like no other independent act I've seen.

Kieran played some of her fan favorites from her EP Adamantine Heart and even gave fans some history on her songs, writing and the meaning of the to her. I feel this helps us as listeners to relate more with the artist. We were also privileged enough to hear some of her new music such as her up coming release Girl Crush. I have to admit, her angelic voice, amazing range, and pitch gave me a "girl crush".

If you haven't heard Kieran Strange yet you should get on it because you are missing out. She is also doing lots of shows this year, so try and catch one as you won't be disappointed. Kieran is a well rounded performer that has made a name for herself in the Vancouver music scene as well as her home land of England.

This British-Canadian entertainer is great at what she does and still stays true to herself allowing her inner geek to show through her music and her performance. I think we could all learn a little from her on being true to ourselves and loving who we are. Thank you Kieran for sharing such a talent with me and others.

© Radio Nation