Listen

Live

**Due to relocation we're currently broadcasting taped interviews on Tuesday nights at 7:30 p.m. (eastern time) until further notice. Please visit the Shows page for more information on upcoming guests on the program.
Now Playing:
Loading.....

Not Working? Click here On a mobile device or IE? You may need to click play.


Past Guests



Click
here
to see more past guests.
News &

Reviews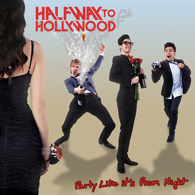 Halfway To Hollywood's Party Like Its Prom Night
By Charlotte Blackwelll


I must begin by saying how impressed I am by this album. Halfway to Hollywood has created an album that speaks to listeners. The record contains five different tracks that are upbeat and fun.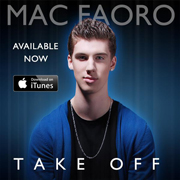 Mac Faoro's Take Off EP
By Charlotte Blackwell

Take Off is a six song debut EP from 19-year-old Vancouver, native Mac Faoro. The British Columbian writes, performs and produces all is own music and so far he has done a great job.